Details of research meetings and outputs relating to the project will be posted here on a regular basis.
A special issue of the Journal of Modern European History has just been published: 'Resistance and Collaboration in the Second World War as Transnational Phenomena'. It includes an introduction by Robert Gerwarth and Robert Gildea, and articles by Samuël Kruizinga, Diego Gaspar Celaya, and Ismee Tames.
Publication by Megan Koreman: The Escape Line: How the Ordinary Heroes of Dutch-Paris Resisted the Nazi Occupation of Western Europe, published by Oxford University Press, May 2018. OUPblog: 'The Second World War as refugee crisis'. See also: http://dutchparisblog.com/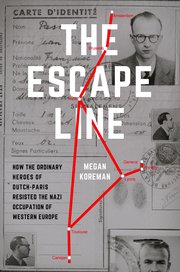 Publication by Zdenko Maršálek: Members of the International Brigades, Czechoslovakia and the Spanish Civil War. The unknown chapters from the history of Czechoslovak participation in the Spanish Civil War 1936-39. By Zdenko Maršálek, Emil Voráček & others, published with the co-operation of the Institute of History and the Institute of Contemporary History, Czech Academy of Sciences, Prague 2017.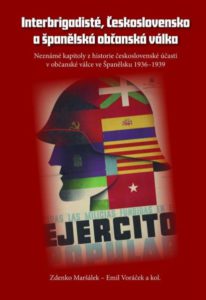 The edited publication has emerged from the common project of the team of Czech experts. The project was launched by a representative conference held in the Senate of the Czech Republic on 22 October 2015, and this publication represents – besides a number of other outputs – its final completion. The attention is focused on lesser known or neglected aspects of the Spanish Civil War and the International Brigades, and especially on the life fates of Czechoslovak volunteers.
Summary of the book: Summary
Publication by Yaacov Falkov: Forest Spies: The Intelligence Activity of the Soviet Partisans 1941-1945, published by The Hebrew University Magnes Press in collaboration with Yad VaShem, December 2017.
Publication by Franziska Zaugg und Jacek Andrzej Młynarczyk: 'Ost- und Südosteuropäer in der Waffen-SS. Kulturelle Aspekte und historischer Kontext', in Zeitschrift für Geschichtswissenschaft, July / August 2017, Metropol. Themenheft_zfg_07-08_2017 Inhaltsverzeichnis
Meeting in Oxford, 19 July 2017, between Robert Gildea, Renée Poznanski, Yaacov Falkov and Bojan Aleksov at Worcester College to discuss research and the chapter drafts for the project's edited volume.
Paper by Diego Gaspar published in Conservers Memorielles (number 20, 2017), which focuses on the delayed transition from memory to history in works devoted to Spanish participation in the French Resistance:
'D'un mythe à l'autre. Mémoire et histoire des espagnols dans la Résistance'
A review of Franziska Zaugg's book "Albanische Muslime in der Waffen-SS. Von ,Großalbanien' zur Division ,Skanderbeg'" was published in FAZ (Frankfurter Allgemeine Zeitung) on 13 February 2017:
http://www.faz.net/aktuell/politik/politische-buecher/ss-division-skanderbeg-karabiner-als-koerperteil-14859329.html
Publication by Franziska Zaugg: 'The German Perception of Albanians from the 18th Century to World War II', in: Albanologji 6, Institute of Albanology (ed.), Prishtina 2016.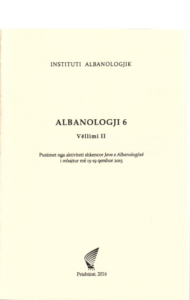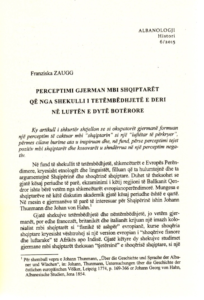 Articles by Zdenko Maršálek and Diego Gaspar in Dějiny a současnost (History and Present) (October 2016), plus an interview with Robert Gildea:
Weblinks
http://dejinyasoucasnost.cz/archiv/2016/10/vazene-ctenarky-vazeni-ctenari/
http://dejinyasoucasnost.cz/archiv/2016/10/u-vyborgu-se-bojuje-za-budapest/
http://dejinyasoucasnost.cz/archiv/2016/10/la-guerra-continua/
http://dejinyasoucasnost.cz/archiv/2016/10/jit-za-narodni-pribeh/
B_clanek-marsalek-vybor_zacatek
C_rozhovor-robert-gildea_zacatek
D_ZDENKO_Vyborg_article_en
Franziska Zaugg interviewed on her research, for article in Focus Online (21 October 2016):
Hunderttausende Ausländer kämpften in der Waffen-SS – etliche, um zu überleben
Blog by Robert Gildea (26 May 2016) in The Society for the Study of French History (French History Network Blog):
A Transnational Approach to European Resistance, 1936-48